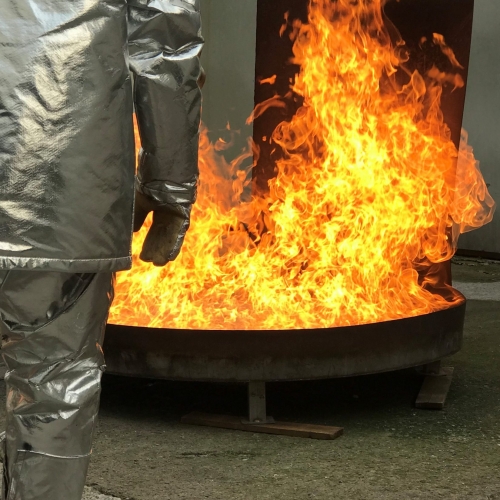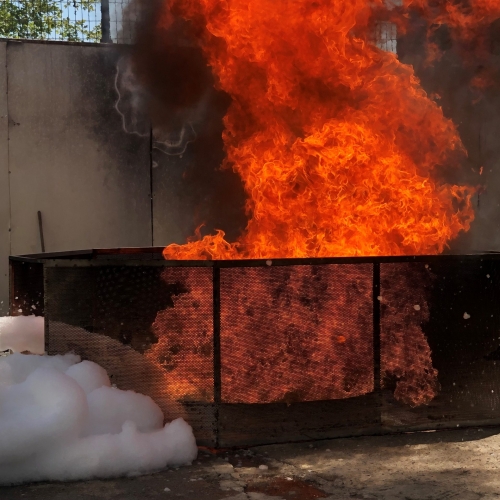 Fire Fighting Foam Test – Periodic Control
Periodic control of fire extinguishing foam concentrates has an important place in terms of fire safety. Most international safety organizations recommend that fire extinguishing foams that are stored in harsh and variable environmental conditions should be checked annually in case of contamination, performance and physical properties out of quality standards.
Our laboratory provides the service of control of low medium and high expansion fire extinguishing foams with confidentiality and impartiality. Our laboratory has the ISO 17025 Laboratory Accreditation service adequacy certificate by the Turkish Standards Institute. The test methods he followed are approved. Foam samples are processed with great care and care since they are accepted in our laboratory.
In addition, each foam concentrate produced in our company is ready for shipment by applying a fire extinguishing performance test for quality control before the packaging stage. Laboratory controls have an important place in terms of storage, extinguishing and the reliability of the warranty period of the products.
In our laboratory, all fire extinguishing foams are analyzed and controlled within the framework of EN 1568, ISO 7203, NFPA 11 and IMO MSC.1/Circ.1312 standards.