Fatsa Kimya Industry and Trade Limited Company operates with a quality management system in compliance with ISO 9001:2015 requirements.
Quality Policy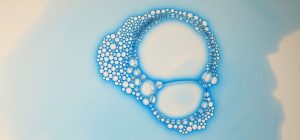 The aim of our business is to increase its market share and competitive power by offering quality products that will meet the needs and expectations of customers and interested parties (internal and external contexts) in the production of fire extinguishing foam concentrates. We will achieve this goal by supporting the continuous development of our employees, accepting that the respect for the customer is directly proportional to the quality of the service provided, and sharing our profitability with our employees. Adhering to the changing conditions of the day, standards, IMO rules and legal conditions, we will review our quality policy, constantly improve our company, make changes, risk analysis when necessary, and follow the decisions we take. The requirements of the Quality Management System will be essential in the activities of all departments in order to achieve our goals and to continuously improve our quality level in line with the developing technology and customer expectations.

Fatsa Chemical Fire Fighting The most important feature of its foams;
It is to extinguish the fire quickly and easily, to provide cooling and to prevent the emission of flammable toxic vapors.
After the investments made in our R&D laboratory, we are able to offer high quality at lower prices than European companies by working on the important parameters of fire extinguishing foams by establishing a full range state-of-the-art modern foam test laboratory. We develop ourselves by making comparisons with the sample foam samples we supply from overseas origin manufacturers.